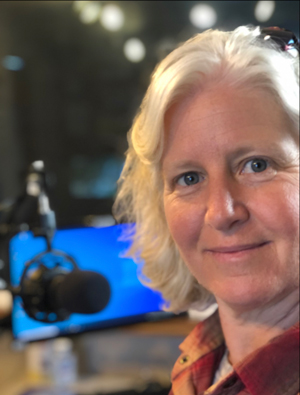 March Twisdale's work is centered around the belief that stories matter.
Your story. My story. Their story. Whether fiction, poetic or non-fiction, the written word serves to inspire, inform and invigorate readers the world over, generation after generation. 
How better to bring brilliant stories to you and yours than through a radio show that gives authors a full hour to explore the passion that has sustained their work? Every writer has a reason for writing and a hope for their readers. On Prose, Poetry & Purpose, we discuss all of this.
In 2021-2022, March is thrilled to focus her radio show – Prose, Poetry & Purpose – on currently publishing women authors of fiction. When the real world feels overwhelming, great characters can give us the strength to believe in ourselves and our shared future. Perseverance is catching!
March Twisdale also offers her services as a Media Coach, helping you bring your best voice forward for media interviews and other publicity events. Schedule a pre-chat HERE.